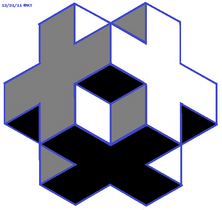 An isometric illusion (also called an ambiguous figure or inside/outside illusion) is a type of optical illusion, specifically one due to multistable perception. In general, any shape built entirely of same-length (i.e., isometric) lines that does not clearly indicate relative direction between its components will evoke such a perceptual "flip-flopping".
The Necker Cube is a famous example of an isometric illusion.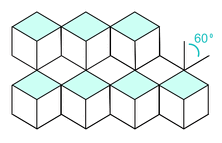 External Links
Edit
Ad blocker interference detected!
Wikia is a free-to-use site that makes money from advertising. We have a modified experience for viewers using ad blockers

Wikia is not accessible if you've made further modifications. Remove the custom ad blocker rule(s) and the page will load as expected.