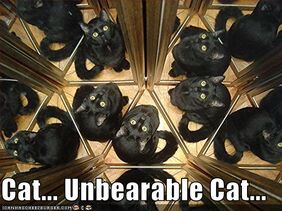 A catoptric cistula, also called a catoptric theatre or chest, is a box with several sides lined with mirrors, so as to magnify or multiply images of any object placed inside the box. Of these, there are various kinds for various purposes, such as magnification, deformation, or multiplication of images.
The most elaborate catoptric chests known from Ancient Rome exhibited detailed scenes, including expansive libraries, forests, cities, or even vast treasures. Another form of entertainment involved placing an animal, such as a cat, inside a chest, and watching it interact with numerous other cats that appeared to surround it.
Ad blocker interference detected!
Wikia is a free-to-use site that makes money from advertising. We have a modified experience for viewers using ad blockers

Wikia is not accessible if you've made further modifications. Remove the custom ad blocker rule(s) and the page will load as expected.